The Steel Bell Target is used no matter what distance or what order you shoot in. 6 or 7 yard.
NARPA official target sizes
The target plate has a 3/8 inch (9.525mm) hole in the centre if enough pellet goes down the hole the mechanism is triggered and Bell Rings. The exteral shape of the plate does not matter round or square. Normally 4 inch in size of hardened steel.
The scoring rings are 1 inch, 2 inch and 3 inch diameter (not inc bull). NOTE: there is no 4 inch ring as added by some people. There is no score of 1 in the official target layout as defined by NARPA.
The bull scores 5, the next ring 4, the next ring 3, and the final ring 2. Outside of that the score is ZERO. In the case of split shot. The majority of the mark left by the pellets decides the score and normaly scores the higher amount. In some leagues a pellet going down the hole without leaving a mark scores 5.1. If the Bell does not ring the lower 4 is the score. The bull is around shoulder height from the floor in most leagues this is 5ft but can vary. Normally a shooter will have 5 or 6 scoring shots depending on the competiton and league.
The plate is painted with a non drying paint made using Titanium Dioxide mixed with an oil, such as liqiud paraffin, olive oil or clear caster Oil, some oils can discolour the paint. Traditionally Liquid Paraffin was used mixed into a paste. The titanium oxide is the base material for all paints and availble from a Salter or good art shop. Baby Oil is almost pure liquid paraffin and can work well.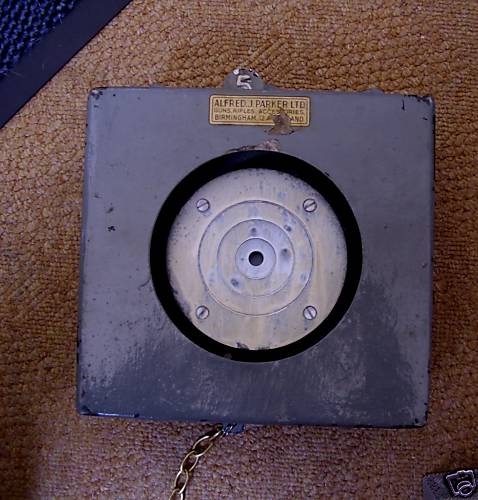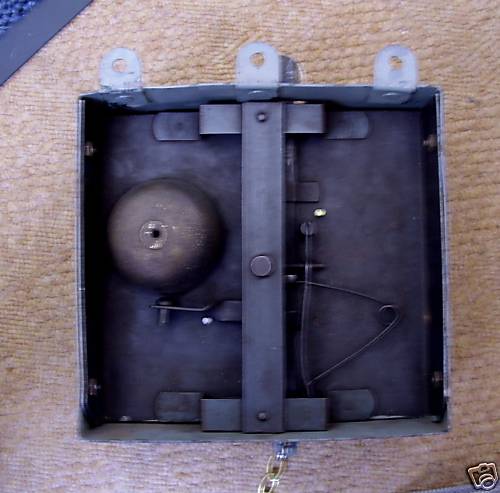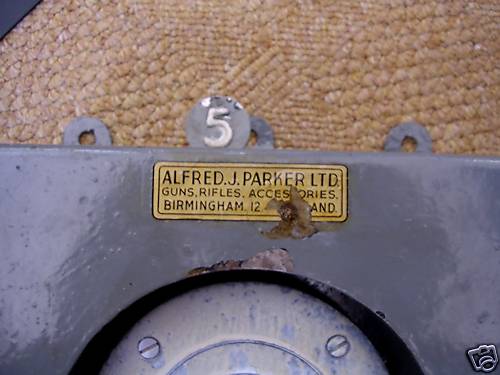 Alfred J.Parker Ltd Bell Target (Later: Parker Hale) c.1937 Made in Small Heath Birmingham, close to the B.S.A. Sold on Ebay on 21st June 2009 for £465.00


Bell Target Sold on eBAY 7/3/2010 FOR £332.51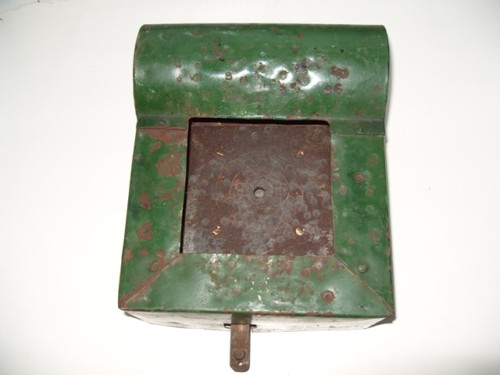 Old Self made Target Sold on 22nd Dec 2010 on ebay.
For £401.00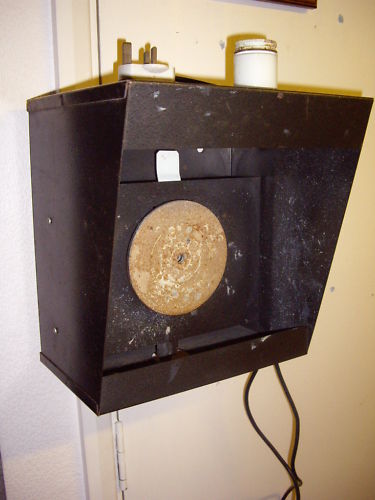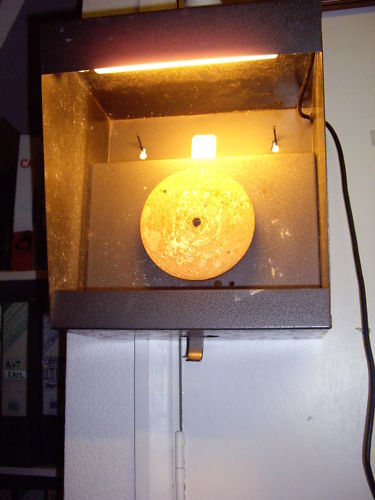 Webley and Scott Target. Sold on ebay 26 Jan 2011
£386.66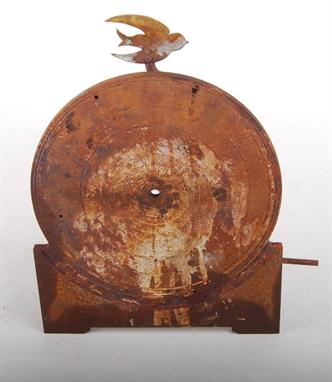 A Swallow Kynock Bell Target. Sold at Southams Auctioneers on 15th March 2012 for £1350.00. Further info shows it could be a Quckenbush target.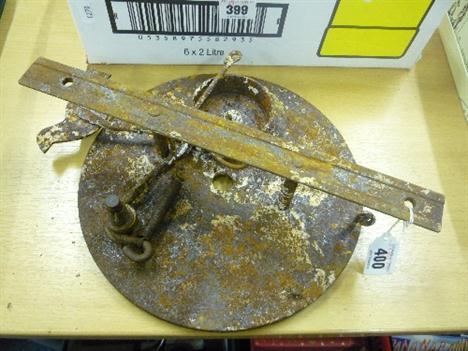 Sold at Richard Wintertons Auctions on 24th May 2012 for £300. Could be a Quackenbush target?
Words of warning: With help from this site, Bell Target Shooting is growing, but there are now people selling products that are not up to the job or are incorrect spec. Target plates need to be at least 8 to 10mm thick and have the correct size hole and number of rings, plus they must be hardened. Avoid any plates that dont say they are hardened. Otherwise you will find it scap in week or two. Yes you may not think it, but pellets will dent and bend steel.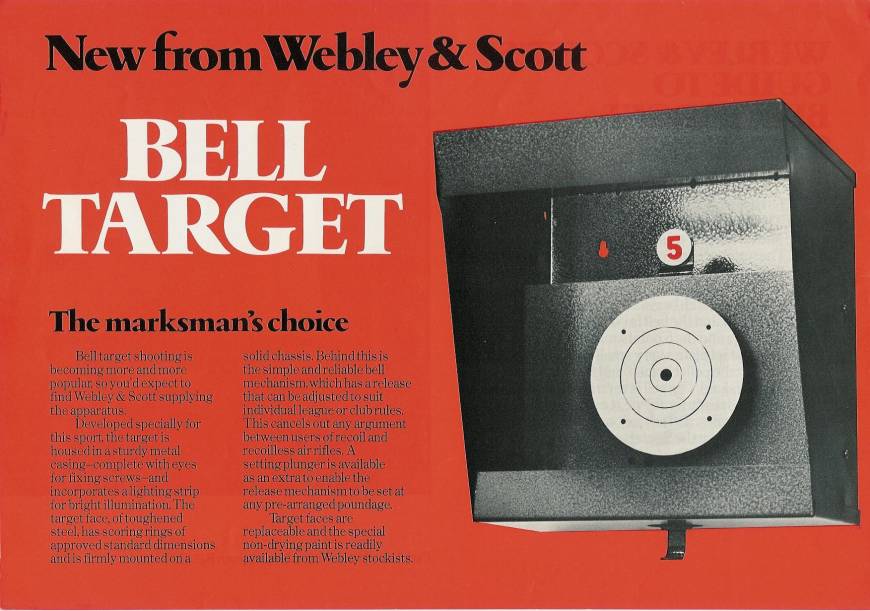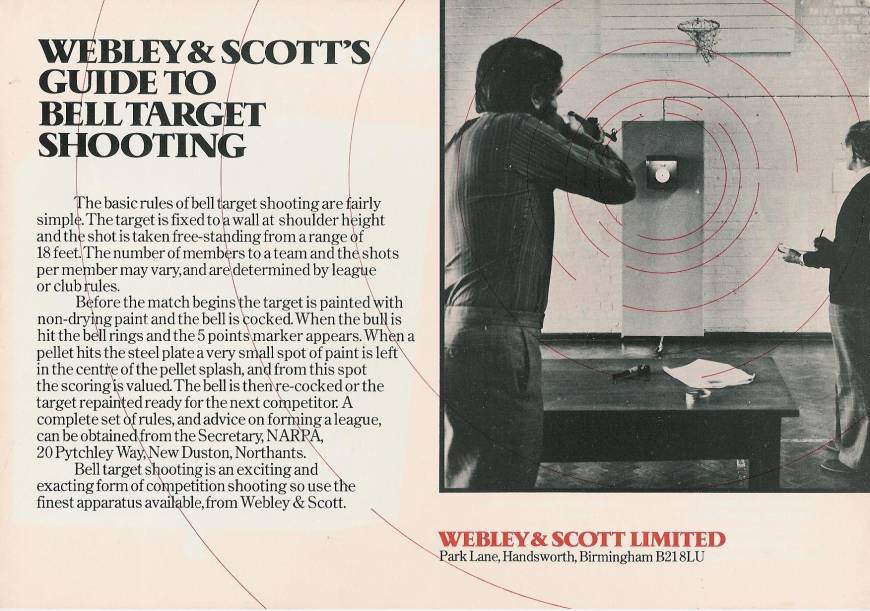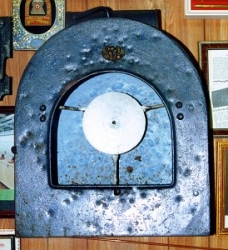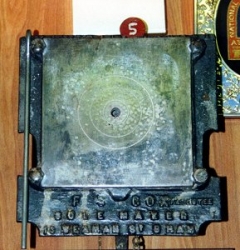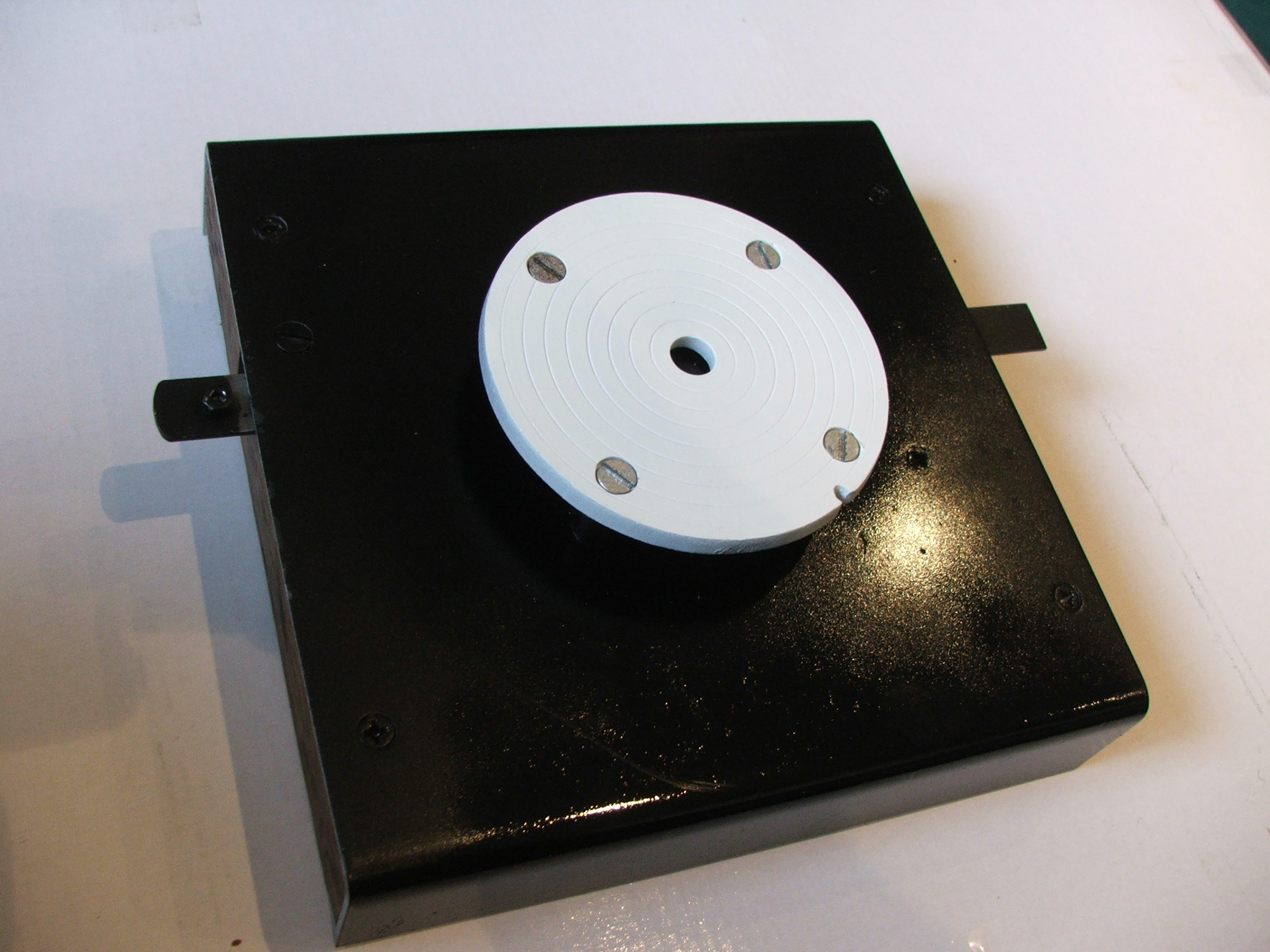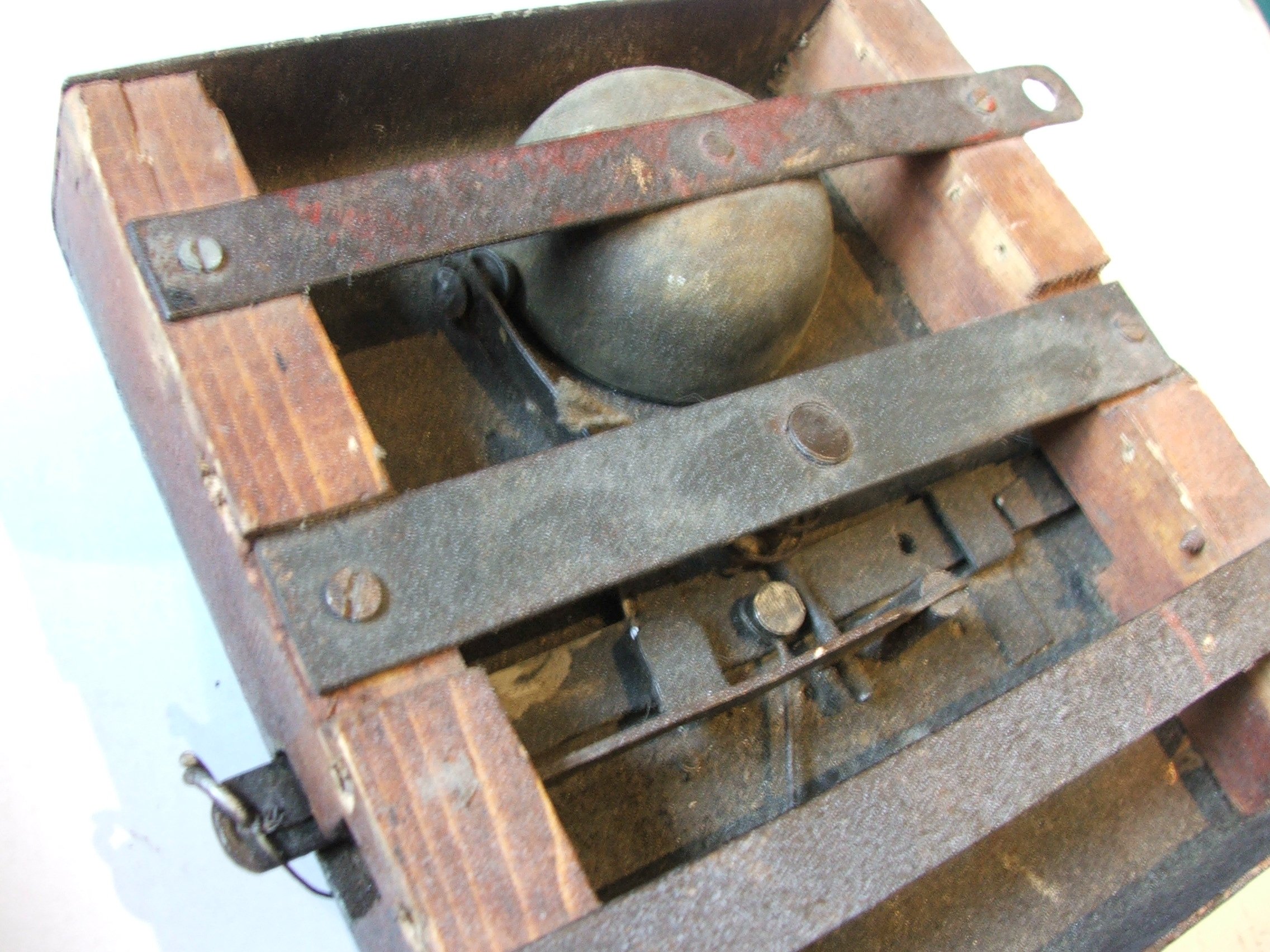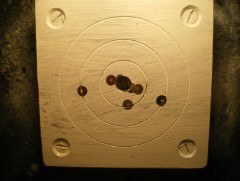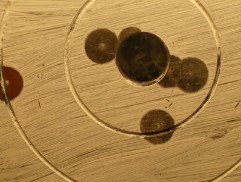 Need plans how to make a Bell Target click the Downloads link at the top of the page for more Pictures and the plans. I recently replaced parts on one of my own clubs Targets so took the chance to Photographic it. Pictures on the downloads page.